Some fake title here
3D Marketing Solutions for Your Property Sales & Marketing Strategies
Architectural Renders | Aerial Montages | Interior Renders | Architectural Animation | 3D Plans | Virtual Staging | Virtual tour
Are you currently selling, marketing, or letting a proposed residential or commercial property development, but struggling to convey its true potential to prospective buyers and investors? Are 2D floor plans limiting the goals of your sales team and real estate agency, and falling short of showcasing the true value of your property?
If the answer is YES to the above or if any of the issues below resonate with you, then look no further than 3DDB to bring value-add to your sales and marketing goals.
Presenting an investment pitch for a new property development without showcasing its vision can make it significantly more difficult to secure funding. Investors will want to see what they're buying, whether it's a single architectural render or a complete 3D walkthrough.
Depending on the scale, design, and complexity of your scheme, we can provide a 3D solution that will enhance your pitch deck. Whether you require a single CGI, a set of architectural renders, or a comprehensive 3D architectural walkthrough, we can help you secure the vital funding required for your project.
If your sales agent has suggested that CGIs are necessary to sell and market your scheme off-plan, then 3DDB's marketing solutions can provide the support you need. This is particularly true if your target market includes overseas buyers. Our partnership with your real estate agents and project team ensures that you get precisely what you need without overspending, whether it's for the entire development or a series of phases (1, 2, or 3).
With our extensive experience working with major real estate agents, we have a deep understanding of effective sales and marketing strategies. We know what works, what they want, and how to deliver. Let us help you maximize your sales and marketing potential with our high-quality 3D solutions.
"I can't read the plans, I don't understand the layout, and I can't visualize what the exterior finishes or open amenity spaces will look like" – these are common questions asked by potential buyers and investors who are not familiar with the industry. At 3DDB, we understand these challenges and offer various 3D marketing solutions to address them.
Whether you have a limited budget or a tight timeline to launch your marketing campaign, we will work closely with you and your sales team to bring your 2D plans to life. We can create a single exterior or interior render, or provide a full architectural walkthrough of the development, all tailored to your specific needs. Let us help you showcase the potential of your development with our 3D marketing solutions.
When potential buyers ask about the finishes included in a new home, it is essential to have interior renders that accurately illustrate these finishes and the fixed furniture on offer. Kitchen and bathroom finishes, in particular, are of significant interest to buyers. Additionally, if you plan to provide design options to buyers, it is vital to showcase them through interior renders.
At 3DDB, our expert visualisation team pays close attention to every detail. Our interior renders are designed to capture the exact finishes and interior style, right down to the placement of electrical sockets and light switches, which discerning buyers look for.
You might also consider taking interior renders to the next level through the creation of an interior architectural walkthrough or one of our Off Plans Virtual Tours.
If you are receiving feedback from potential buyers expressing confusion about the location and orientation of their potential new home within the development, then you require a combination of aerial CGIs and eye-level architectural renders.
Providing these visuals will enable viewers to gain a clear understanding of what they may potentially buy and where their new home is located in the development. As buyers are becoming increasingly knowledgeable, it is important to provide them with the specific details of their new purchase. By making it easy for buyers to comprehend, you can reduce their queries, accelerate your sales process, and avoid wasting time with uninterested parties.
At 3DDB, we understand the importance of clear communication and can assist you in achieving this through our tailored 3D marketing solutions.  Get in touch with us to find out which combination of solutions will best fit your project.
In a crowded real estate landscape, differentiating your property is crucial. Traditional marketing may not capture the unique features that set your development apart.
How 3DDB Can Help
Highlight Benefits: Use 3D renders to showcase your property's unique selling points, from special amenities to custom finishes.
Interactive Tours: Offer an interactive 3D experience, allowing potential buyers to explore and connect with your property.
Data-Driven Decisions: Utilize 3D visuals for market research to refine your marketing strategy.
Make your property unforgettable. Contact 3DDB for tailored 3D solutions that make you stand out.
Need Help With Planning Application?
If you would like to discuss any specific project or opportunity to work together,
fill in our short form and we will be in touch with further details in answer to your enquiry.
Architectural Renders
Architectural renders, also known as CGIs, display the exterior of your proposed development in great detail. From the precise architectural design to the specific type of brick used along with full landscaping details, 3DDB excels at creating top-quality architectural renders that don't just compliment your marketing strategies, but elevate them to the next level.
Aerial Montages
Aerial montages, also known as aerial CGIs, showcase a proposed property development from a birds eye perspective. It is the perfect way to illustrate the layout of an entire scheme, its location and how it integrates with the surrounding environment. 3DDB are fully proficient in carrying out the aerial photography used for this type of marketing imagery. We work closely with sale teams to ensure the right angles are captured. And the beauty of these CGIs is that the entire scheme is now modelled and visualised from which eye level architectural renders can be produced!
Interior Renders
Interior renders showcase the interior design and style of your proposed new development. Whether it be a specific room type, house type, apartment type, indoor amenity spaces or a combination of all the above, 3DDB will work closely with your sales and project team, and very closely with your interior designer, in showing the exact detail you are offering new buyers, right down to the location of electrical sockets and light switches. Every detail counts!
Architectural Animation
Elevate your marketing strategy by taking architectural and interior renders to the next level with our promotional videos featuring a 3D walkthrough of your property development. Our architectural animations can showcase the exterior, interior, or a combination of both in short clips for social media or long-form video walkthroughs of the entire scheme, giving potential buyers and investors a comprehensive understanding of your project.
At 3DDB, we understand that each project requires a specific set of solutions, and our team will advise you on whether an architectural animation is the right choice for your development. With video content being one of the most consumed types of content online, these animations can grab immediate attention and set your project apart from the competition. Let us help you explore the possibilities with our expert team.
3D Plans
With 3D plans, potential buyers, renters, and investors can get a comprehensive view of the proposed layout and design of an entire floor of any type of building or property. Whether it's a house, apartment, office, hotel or an entire development, 3D floor plans offer a clear understanding of room types, layouts, and locations within the building. 3D site plans offer a clear understanding of the location of houses, apartment blocks, office and commercial buildings within the proposed site.
3D plans are not only effective in showcasing your vision but they can also be used from the early stage of design through to marketing. This makes communication and decision-making between all parties involved in the project much easier and more efficient.
Virtual Staging
Our Virtual Staging services offer a cost and time-effective solution that can deliver the WOW factor to your marketing material. Virtual Staging is a hybrid 3D solution mixing real-world photography with CGI components. By following a specific interior design and layout that you have in mind, we can create stunning Virtual Staged spaces that will impress and entice your target audience.
Why spend a fortune on physically staging an empty space when you can achieve the same result at a fraction of the cost AND in a fraction of the time with Virtual Staging?
Need more info?
Why not Book a CPD Presentation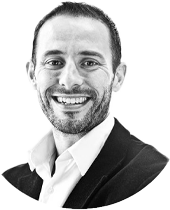 Nicholas Polley
Managing Director