In the digital transformation era, it is imperative that we continue to innovate, grow and move with the high speed of change. The rate of growth in emerging technologies in the AEC (Architecture, Engineering and Construction) industry is rapidly increasing and over the next decade we are going to continue to see significant disruption through digital transformation.
For thousands of years, architects have been using hand drawings to design, document and build until this all changed in 1982 with the introduction of CAD. About 12 years later, this revolutionary tool was being used worldwide and made drawing plans by hand a thing of the past.
Today, we are experiencing another revolutionary transition from 2D plans into the world of 3D modelling and BIM. With this shift, it appears that CAD will soon be shelved alongside its predecessor, hand drawings.
Hand Drawings
Hand Drawings in a nutshell:
It created a universal language for architecture.
It was an extremely time consuming process.
It was very prone to errors and omissions.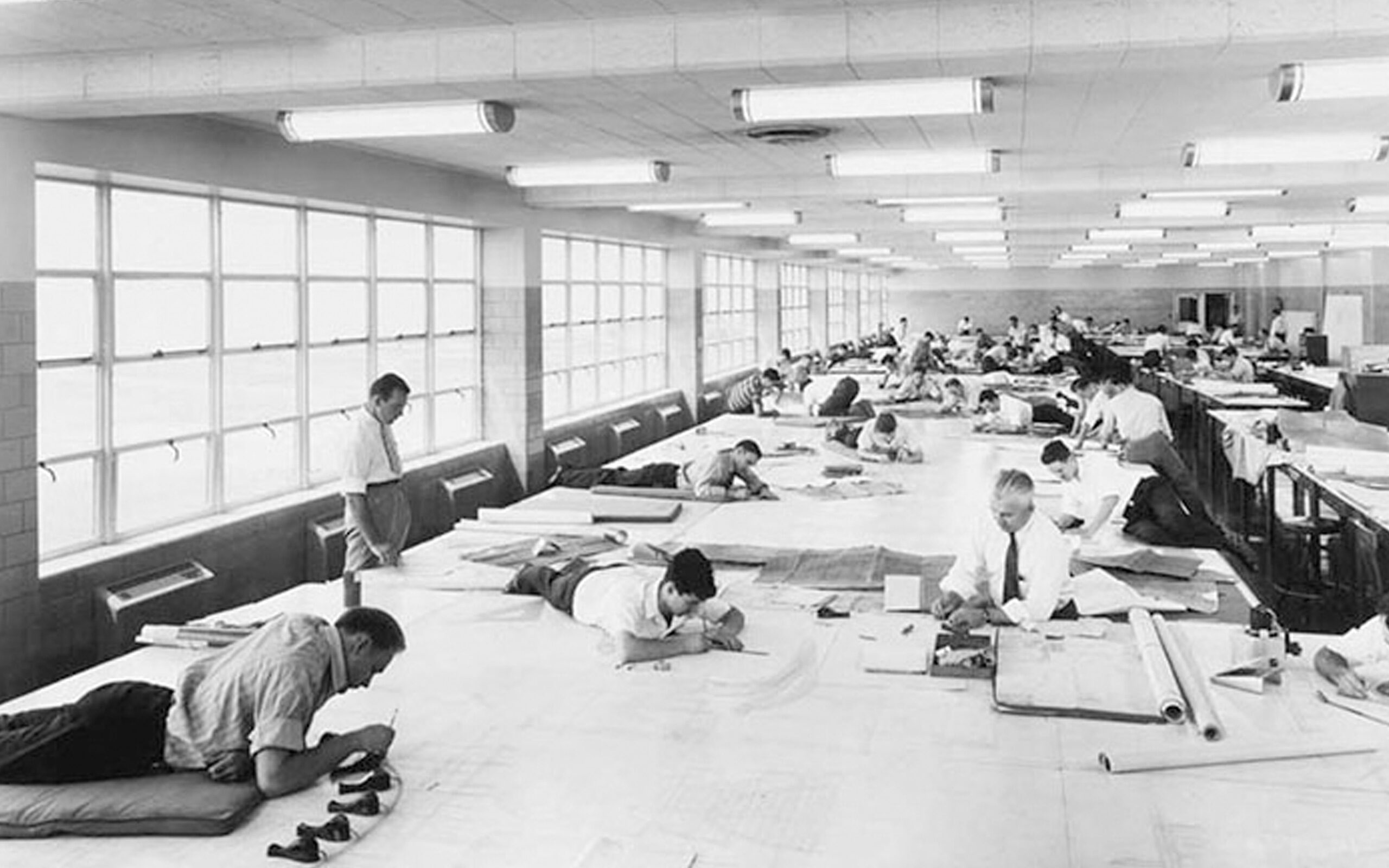 Flashback 40 years to huge tables, many measuring tools and most important of all, large erasers! Hand drawings are credited with establishing a consistency in the way contract documents are laid out, graphic standards used, and drawing sets organised.
This consistency is still the international language for drawings today, making the layout to be globally recognised regardless of a spoken language.
While hand drawings were almost considered a work of art, the creation process for a project was quite an arduous task. Some architects spent many days just erasing a drawing. When a change was made to a plan it entailed altering background drawings for reflected ceiling plans, electrical, mechanical, structural, plumbing and details drawings.
This meant that the chances for errors and omissions were seriously high. Most experienced architects and designers could find an error or omission in a set of hand drawn drawings within a couple of minutes.
Hand drawings were set to meet their demise towards the end of the 1970s with the introduction of The New Age of Information. Many businesses began to realise computers could increase productivity and eliminate tedious manual tasks. Through this shift, hand drawings made a digital transition to CAD.
CAD (Computer Aided Design/Drafting)
CAD in a nutshell:
A far superior and faster process than hand drawing.
Reduced error and omission counts.
CAD is linked to analysis.
The introduction of CAD in 1982 taught architects and designers about computers, file management, and new organisational skills.
Instead of drawing on paper, industry professionals learnt how to draw on a computer and view their work on a monitor. Fundamentally, CAD replaced hand drawing but did not substantially change the process or the way the information was displayed.
A page of drawings was replaced with a drawing file, 100 sheets of paper are now (with some exceptions) 100 CAD files. However, instead of spending days or weeks creating background drawings, they were ready instantly.
Another key benefit of the transition to CAD was its link to analysis. Analysis programs (structural, HVAC, electrical, energy) can extract data from the CAD file, run the analysis program, feed the information back to the CAD file and update the drawings.
While Cad revolutionised the design industry, it's 2D capabilities currently cannot keep up to date with the current digital transformation. It is believed that 2D Cad Architecture will become a tombstone in the Autodesk graveyard and make way for technologies and software that are compatible with 3D BIM such as Revit which feeds into the larger BIM process.
BIM (Building Information Modelling)
BIM in a nutshell:
Transitioning professionals from a 2D to a 3D environment and mindset.
A collaborative lean approach to design & build and facilities management.
BIM is an information exchange, communication and collaborative process.
BIM leads to proven cost savings throughout the entire design, build and management phases of a project.
Today, BIM, in practice is broken into 7 BIM dimensions.
The term "BIM" was coined in the '90s, but the recession in 2008 put a dampener on the early stages of mass adoption. It picked back up in 2014 and has gathered pace in recent years. The transition from CAD to BIM has been a long time coming.
BIM is the future of the AEC sector along with architectural and engineering drawings, documentation and much more such as: design, analysis, costing, purchasing, construction, monitoring and facilities management.
BIM will touch and affect everyone and every business dealing with design, construction, manufacturing, facilities management and building ownership. It is leading to changes in processes and procedures, as well as cost savings throughout the entire design, build and management phases of a project.
If you distill it down to its essence, BIM is an information exchange, communication and collaborative process. The future of BIM involves using the digital model at all stages of a project from project concept right through to handover and facilities management. The ultimate goal of BIM is to have a digital twin of the 'As Built'. The proper use of BIM throughout an entire project life-cycle will result in significant value and return on that investment.
At various stages of the BIM cycle/process the digital model will also evolve in terms of LOI (level of information). Combining the geometric aspect of BIM with the LOI within the digital model is the holy grail of BIM. When executed correctly this leads to swifter decision making from very early concept design stages right through a project life-cycle resulting in significant time and cost savings.
There are currently 7-D's of BIM that are used throughout the life-cycle of a project but AEC professionals recognise 3D BIM onwards.
The 7D's of BIM:
1D: Research
2D: 2D drawings, plans and documentation
3D: Geometric digital modelling
4D: Project Scheduling
5D: Cost analysis
6D: Sustainability – Daylight/Sunlight and wind analysis
7D: Facilities Management of the 'As Built'
Outlined below is the current life-cycle and ecosystem of BIM:
Conclusion
In the past 40 years we've experienced two major digital transformations within the AEC sector; Hand drawings to CAD and the now: CAD to BIM.
The rate of growth in emerging technologies in the industry is rapidly increasing and over the next decade we will most definitely see further disruption within the AEC sector because of BIM.
Today's uses of BIM in design are constantly evolving. As more technology enters the market and new use cases for BIM are being discovered, the potential for getting more out of models in the full construction lifecycle grows daily.
From our point of view, we are very excited about our level 2 BIM certification journey. BIM is a process that takes time to implement into a firm and we will continue to grow with the latest standards.
While we welcome BIM processes to the industry and begin to say goodbye to CAD, we believe that hand drawings should get a proper send off. To honour this creative and technical process we've collected a slideshow of our favourite images of how architects worked in the pre digital transformation era. Don't get too nostalgic on us now:
Related articles:
Credit for images: www.deMilked.com