Property planning varies from country to country and depending on the efficiencies of the application process it can greatly affect the design, construction, and delivery of new developments in urban and suburban areas. In Ireland, planning has always been a topic of hot debate but none more so than in the last couple of years as many feel it is a significant contributing factor to the country's ongoing housing crisis.
With so much volatility, delays and complications surrounding the planning system at present, you would be forgiven for thinking, that at best, the process of securing planning is extremely complex and challenging. For many, it has become a cumbersome and lengthy process – which has undergone numerous changes over the past years with even more in the pipeline. To add a further layer of uncertainty, the new Planning and Development Bill 2023 here in Ireland, recently approved by the Cabinet and anticipated to become law in 2024, has not been well received by many corners within the industry. Furthermore, the Residential Zoned Land Taz and the new Sustainable and Compact Settlements Guidelines for Planning Authorities are also in the melting pot.
From design to judicial review, this article aims to help readers, on both sides of the table, understand the various steps associated with planning along with projected time frames for decisions and appeals etc.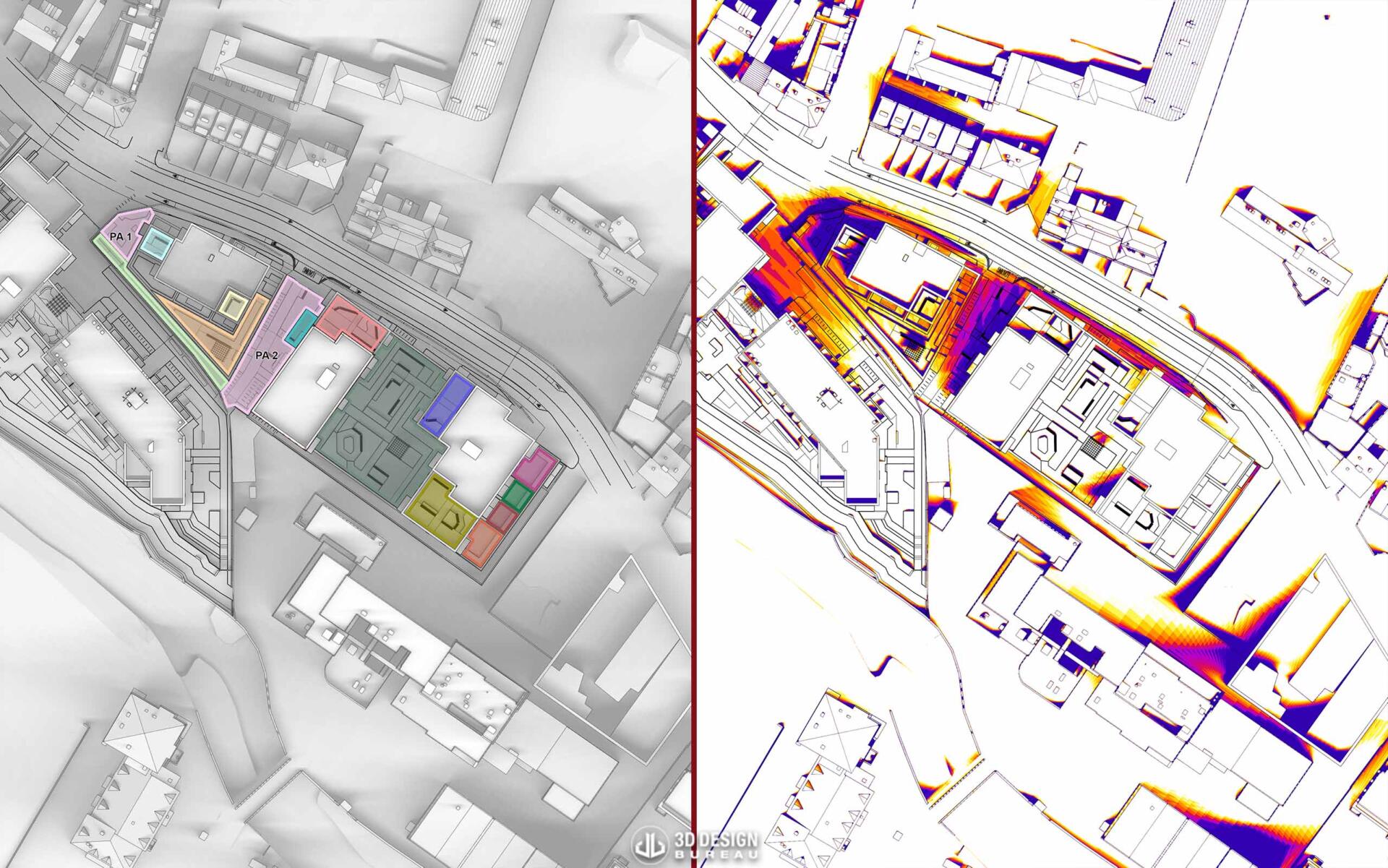 First step: Feasibility study
This is the first step of many projects and evaluates and appraises the suitability of a site for development prior to purchase. A subject site will undergo a feasibility assessment by a potential purchaser (the applicant) which will involve collaboration with a select team of consultants, typically spearheaded by a planning consultant and/or architect.
The feasibility study is to identify any potential roadblocks of the site itself, identify any challenges of the surrounding environment and determine the approximate density achievable on the site (including height, massing, and type of development – residential, commercial or a mix of both). It is also an important stage to research and learn about the local authority where the project will be submitted – including analysis of policies and local area and masterplans (LAPs).
ℹ In Ireland, there are 31 local authorities, organized into counties and cities, responsible for various local services such as housing, recreation, planning, and environmental protection. These authorities prepare and adopt local area plans (LAP) that analyse and identify issues relevant to a specific area in a more detailed way than development plans. It identifies and analyses relevant potential issues to the specific area, before setting out principles for its future development.
Where we come into play: 3D Design Bureau can help through the production of certain preliminary assessments. These may include a high-level daylight and sunlight impact assessment or a zone of theoretical view (ZTV) assessment, both of which can prove invaluable to a potential purchaser of a development site.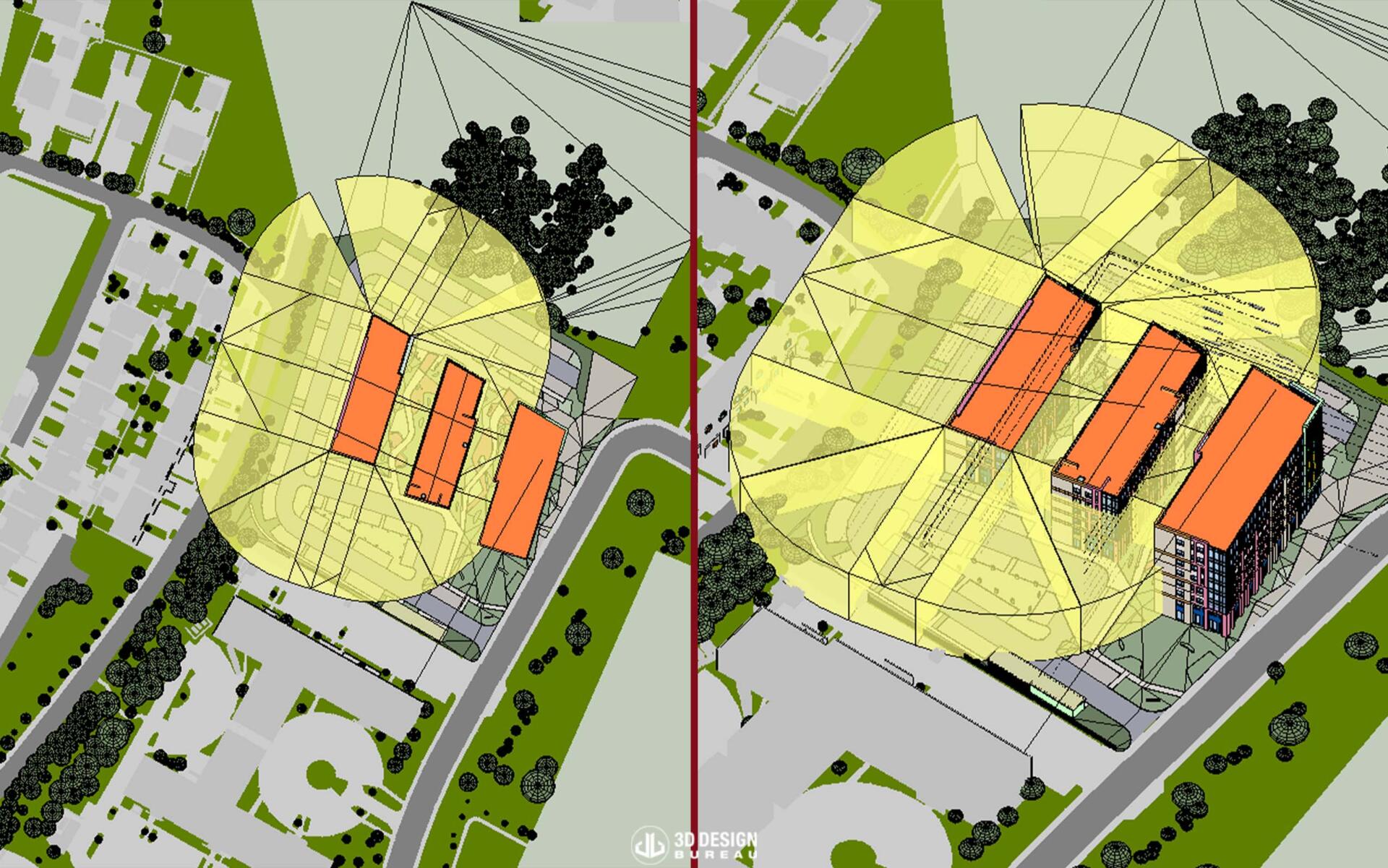 💡 Pro tip: Early feasibility studies not only gauge the viability of a project but can also save clients substantial financial loss in the long run. "In one of our recent projects, within Dublin City Council environs, our team executed a high-level assessment based on a notional proposed massing of a scheme. The assessment demonstrated that any meaningful development on the site would cause, at best, 'moderate adverse' levels of impact on the surrounding properties and found some major adverse levels of impact may occur. Our findings directly influenced the purchaser's decision, leading them to withdraw from the purchase. This potentially saved them tens of thousands, which they might have lost had they proceeded directly to planning,"
– states Nicholas Polley, Managing Director of 3D Design Bureau.
The length of the feasibility study phase can be influenced by numerous factors, such as the scale of the site and the complexity of the project. However, given that the goal is to make quick decisions, the study can typically be concluded within a two to four-week window.
Providing that an initial high-level feasibility study delivers promising results, the applicant is likely to close on the purchase of the subject site and enter the next stage of the process, the design and pre-planning request/meeting.
Feasibility Study Timelines:
Site evaluation and feasibility assessments: 2-4 weeks.
Note: Some timeframes or requirements may vary according to different local authorities and specific circumstances of the proposed development.
---
Read the full series!